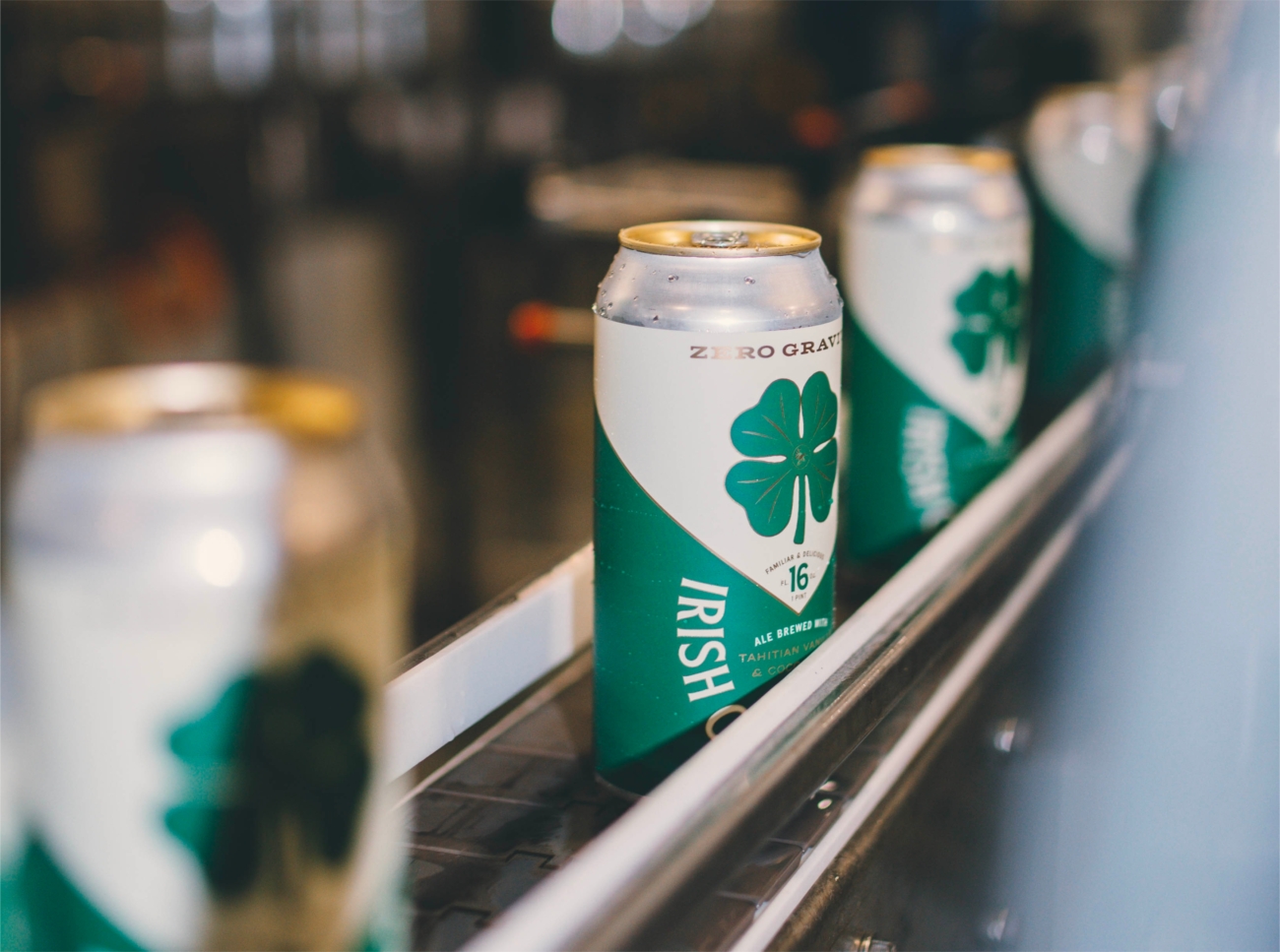 St. Patrick's day is coming up on Friday, March 17th. We have lots of great Irish Beers that are the perfect compliment to any St. Patrick's day celebration. Many of these are seasonal and availability is limited. Check out some of our favorite picks below:
Banded Brewing Mo Charra
An Irish Red Ale with notes of toasted bread, graham cracker, malt balls, and nougat taking turns with each sip before a clean, dry finish.
Bunker Brown
American Brown Ale brewed with British base & Chocolate malts plus flaked Oats & flaked Rye added to the mash. Hopped with a mix of US Pacific NW hops for a pleasant bitterness that plays well with the dark/crystal malt flavor. Slightly sweet, piney, with notes of baker's chocolate and dark fruits. A combination of a classic UK style blended with American hops.
Bunker Castle Dark Lager
Brewed with a healthy Pilsner base w/ Chocolate & Black malts & fermented to a royal 7.5% with our house lager yeast, a flaggon of this brew is sure to keep the Kings & Queens warm in their drafty environs all winter long!
Bunker Oatmeal Nitro Stout
Our version of a traditional Dry Irish Stout. Brewed with Maine-grown barley, oats & oat malt in addition to darker kilned UK malts. Full bodied with a creamy mouthfeel that gives way to layers of bittersweet chocolate & toffee. Draft should be poured on a Nitrogen/-CO2 blend & proper faucet; Cans should be shaken before opening for the classic Nitro cascading effect.
Zero Gravity Irish Cream Porter
A porter that is inspired by the flavor profile of Irish cream. The dark and roasty malt is perfectly balanced by sweet additions of cacao nibs and Tahitian vanilla. A toasty treat!.
Geaghan Bros. Higgins Irish Red
Malt forward flavors from UK Golden Promise malts and American 2 Row Barley are balanced with East Kent Golding hops. This slightly sweet red ale, gives a nod to tradition and roots of Irish American families. This brew honors John Higgins, a Civil War solider who fought with the 20th of Maine, and all of the brave women and men who stand up for what they believe in..
Geaghan Bros. Irish Bastard
Copper in color with moderate maltiness and featuring grapefruit hop character. This pale is brewed with traditional Cascade hopes from the Pacific Northwest that linger on your palette. The name says it all: American Strong, like officer Bernie Welch, a legend of the Bangor police force. From Freeses' Department Store through "Devil's Half Ace" with his billy club in hand, he wiped the smile off more than one hooligan's face while keeping Bangor's downtown safe.
https://www.nat-dist.com/wp-content/uploads/2023/03/zero-gravity-irish-scaled.jpg
1904
2560
Allyson Beaule
https://www.nat-dist.com/wp-content/uploads/2019/03/nationaldislogo.png
Allyson Beaule
2023-03-06 13:11:39
2023-03-06 13:11:39
These Irish Beers are sure to make your St. Patrick's Day Special