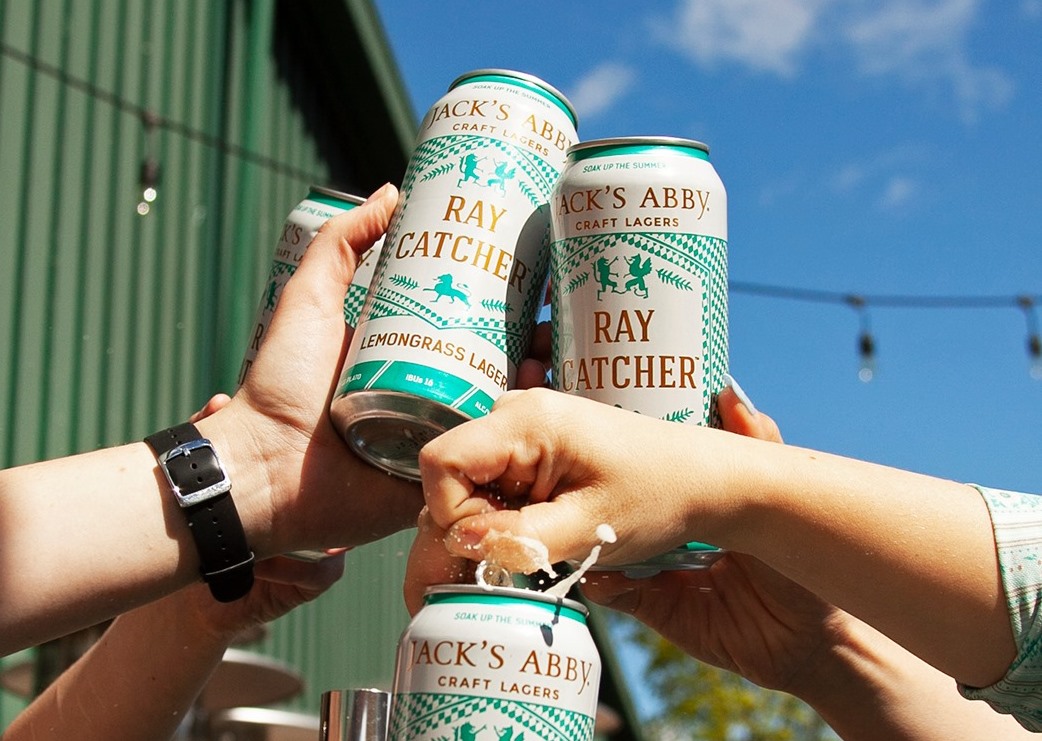 Now available, these great summer brews are here and perfect for enjoying a hot summer day. Supplies may be limited, please contact your sales rep for more information.
As always, please view our brand Portfolio for even more seasonal beers and year-round favorites.
Ray Catcher
Soak up the summer with Ray Catcher, a light and breezy golden lager brewed with lemongrass. Pilsner malts and citrusy hops join to create refreshing flavors of lemon and tea.
CITIZEN SELTZERS (Variety 6-pack!)
Apple All Day
A burst of refreshment from the first sip. A perfect combination of thirst quenching apple with a clean bubbly finish.
Lemon Spritz
The lemon peel complements the apple and adds a complexity and body to this light and refreshing seltzer.
Ginger Love
Fresh sparkling seltzer, with a refreshing snap of ginger balanced perfectly by the apple. A combination of pure refreshment.
Margarita
Sugar kept showing up uninvited to the flavor fiesta. So we showed simple syrup the door and said "don't let the blender hit you on the way out." With zero sugar, real lime juice and feelgood flavor made with organic Blue Agave Tequiliana, these Margaritas tastes like a turquoise-hued sunset shimmering on the horizon. So cue the mariachi and let's take our taste buds on a south-of-the-border adventure that's as simple as crack, sip, and repeat.
Kerplunk! Blueberry Sour
We kettle-soured this light ale to give a mild tartness that accentuates the wild Maine blueberry sweetness.
Tequila
Island District sparking craft cocktails are made with all natural ingredients like real Tequila, Aloe Water and Honey. Just crack + pour kick back into its clean golden finish with a dash of honey and just enough bubbles to tickle your palette. The better-for-you handcrafted cocktail is an ideal choice for any occasion with your well-being in mind and better tomorrows on the horizon.
Vodka
Island District sparking craft cocktails are made with all natural ingredients like real Vodka, Coconut Water, Guava and Lime Juices. Just crack + pour and let your tastebuds escape to a hazy pink sunset hue with a dry lime finish. Complimented by just enough sweetness and bubbles to keep your tongue happy.
Mimosa
Inspired by the classic morning beverage, this cider is bursting with orange zest and citrus notes. A subtle hint of vanilla makes this effervescent and juicy cider perfect with any meal or on its own!
Fruit Smash Variety Pack
The Fruit Smash Variety Pack includes Berry Blast which packs a punch of strawberry, raspberry, and cherry, Pink Lemonade with zesty lemon and a twist of raspberry, and Tropical Punch with real mango juice partying it up with guava and passionfruit flavors. This light and bubbly seltzer is crisp and refreshing without that artificial aftertaste.
Non Alcoholic IPA
This non-alcoholic beer brings you the IPA flavor profile you love, without the buzz. Citra and Motueka hops give this IPA aromas of citrus, pine, and just a touch of tropical fruit. Soft on the palate with a slightly dry finish, Rescue Club IPA bursts with citrus fruit flavor. Bright and refreshing, you can always reach for a Rescue Club!
https://www.nat-dist.com/wp-content/uploads/2021/07/193912982_4282012645188673_2187009910997706018_n.jpg
741
1042
Allyson Beaule
https://www.nat-dist.com/wp-content/uploads/2019/03/nationaldislogo.png
Allyson Beaule
2021-07-01 11:37:47
2021-07-01 11:37:47
Cool off this Summer with these Seasonal Summer Brews