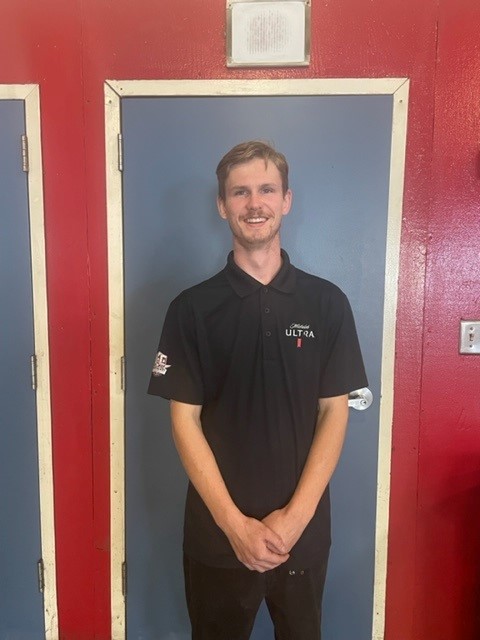 We are happy to announce that for the month of July, Colin Hayward, has been selected as the National Contributor of the Month. Colin works as a Beer Sales Assistant and was nominated by multiple co-workers for his quality customer service, his initiative in the workplace and his problem-solving expertise.
To highlight, here are just a few things that were said about Colin during his nomination:
"Colin Hayward is the epitome of an "above and beyond" employee – he is always working to improve what is around him and to build on processes and procedures for more success in the future. Colin recently rearranged a set of orders in the backroom at one of the accounts that made it significantly easier for the sales team to see what they needed to order for the account going forward. That small attention to detail grabbed the eye of other merchandisers and showed them a new but easy way to go above and beyond and just do the little bit of extra effort."

"Colin has a great eye for detail and patience in a way that is constantly leading him see those "above and beyond" opportunities. While he's at an account he's not just focusing on the beer but he will also take a look at the wine and other product, he really sees and understands the whole picture."

"Colin is a very welcoming and patient presence. He's a well-spoken employee, he's able to come up with a solution to all questions and issues everyone has. He always has a really good, well-thought out answer. Colin's patience allows him to keep a level head on his shoulder no matter what the situation, and he works diligently to find the best next step to take for everyone. He's an inspiring role model for many of the merchandisers who look to follow his lead."
Congratulations to Colin Hayward for being recognized as the July Employee of the month!
https://www.nat-dist.com/wp-content/uploads/2023/08/colin-eom.jpg
640
480
Allyson Beaule
https://www.nat-dist.com/wp-content/uploads/2019/03/nationaldislogo.png
Allyson Beaule
2023-08-03 10:07:13
2023-08-03 10:07:13
July Employee of the Month: Colin Hayward