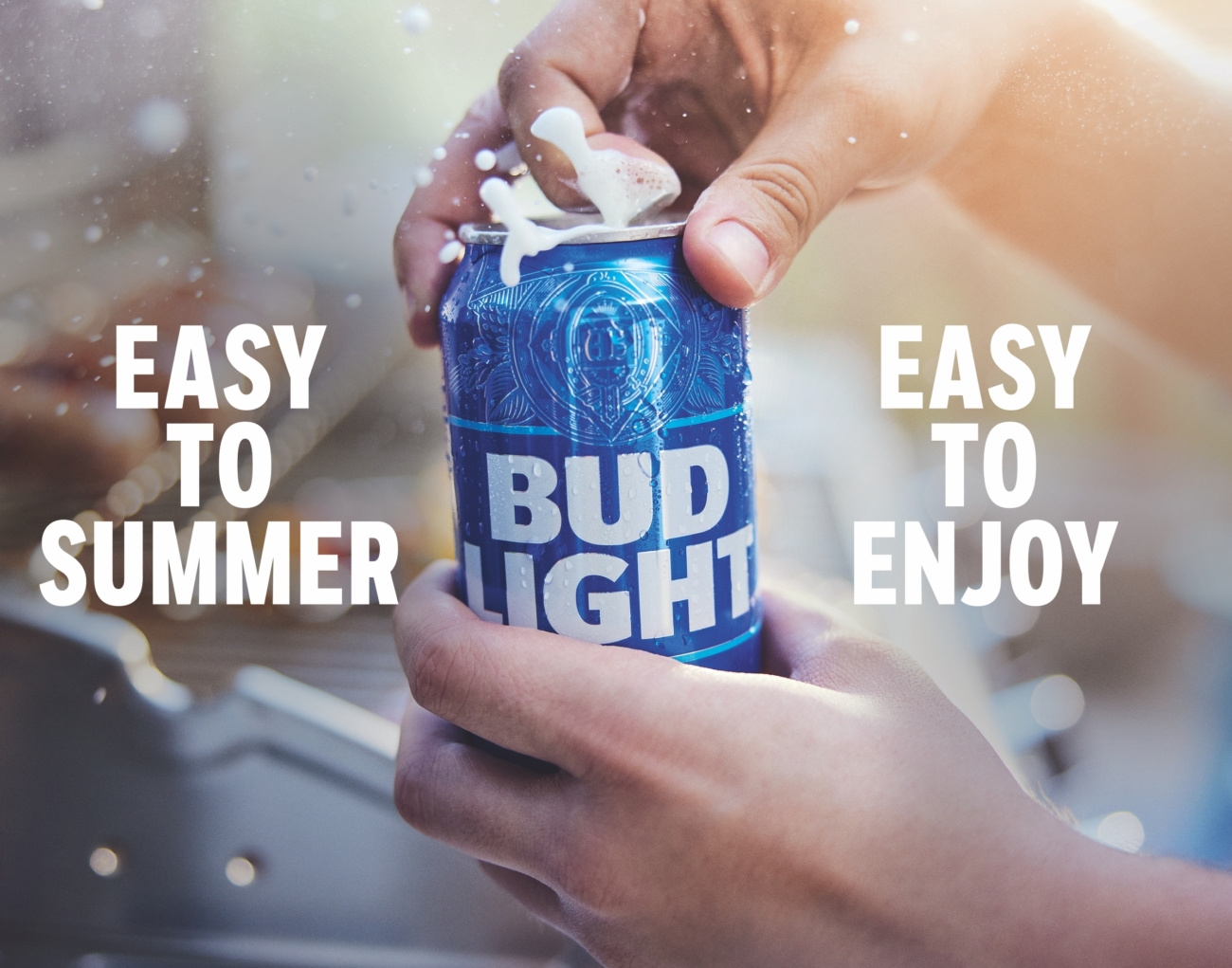 Since the founding of our company over 165 years ago, Anheuser-Busch has focused on brewing the highest quality beers, serving all consumers, and supporting local communities across this great country. Our independent wholesaler partners have been right alongside us during that journey and are deeply ingrained in the fabric of those local communities. Together, we employ tens of thousands of proud Americans that live and work in every corner of this country.

As you know, Bud Light has been the subject of a public discussion over the last few weeks. Given the amount of misinformation and confusion that still exists, we want to reclarify several key facts:

• This was one single can given to one social media influencer.

• It was not made for production or sale to the general public.

• This can is not a formal campaign or advertisement.

• Bud Light's official campaign is "Easy to Drink, Easy to Enjoy." You may have seen our ad during the Super Bowl.

As we look forward, we are focused on the values that helped build our company – hard work and respect for one another. We, together with our independent wholesaler partners, remain committed to supporting an array of local organizations to drive economic prosperity and strengthen our communities.

You are our valued customer. Along with our independent wholesalers, we place great emphasis on the quality of our service and the value of our relationships. We thank you today and we thank you for each and every day that we've earned your business.

Your customers are our consumers. Our new Vice President of Bud Light and all of us at Anheuser-Busch are committed to reminding all of our consumers why they love Bud Light and why they've made it the #1 beer in America. Bud Light has been and always will be about good times and Easy Enjoyment.

We are in the business of bringing people together over a beer. And whether it be with our customers or our consumers, we will remain driven by a phrase that has driven us since the beginning – making friends is our business.
A letter from Anheuser-Busch
https://www.nat-dist.com/wp-content/uploads/2023/04/BudLt2x3Smmr23Swps_IconicLR.jpg
1885
2400
Allyson Beaule
https://www.nat-dist.com/wp-content/uploads/2019/03/nationaldislogo.png
Allyson Beaule
2023-04-26 09:47:48
2023-04-26 09:47:48
A Letter from Anheuser-Busch