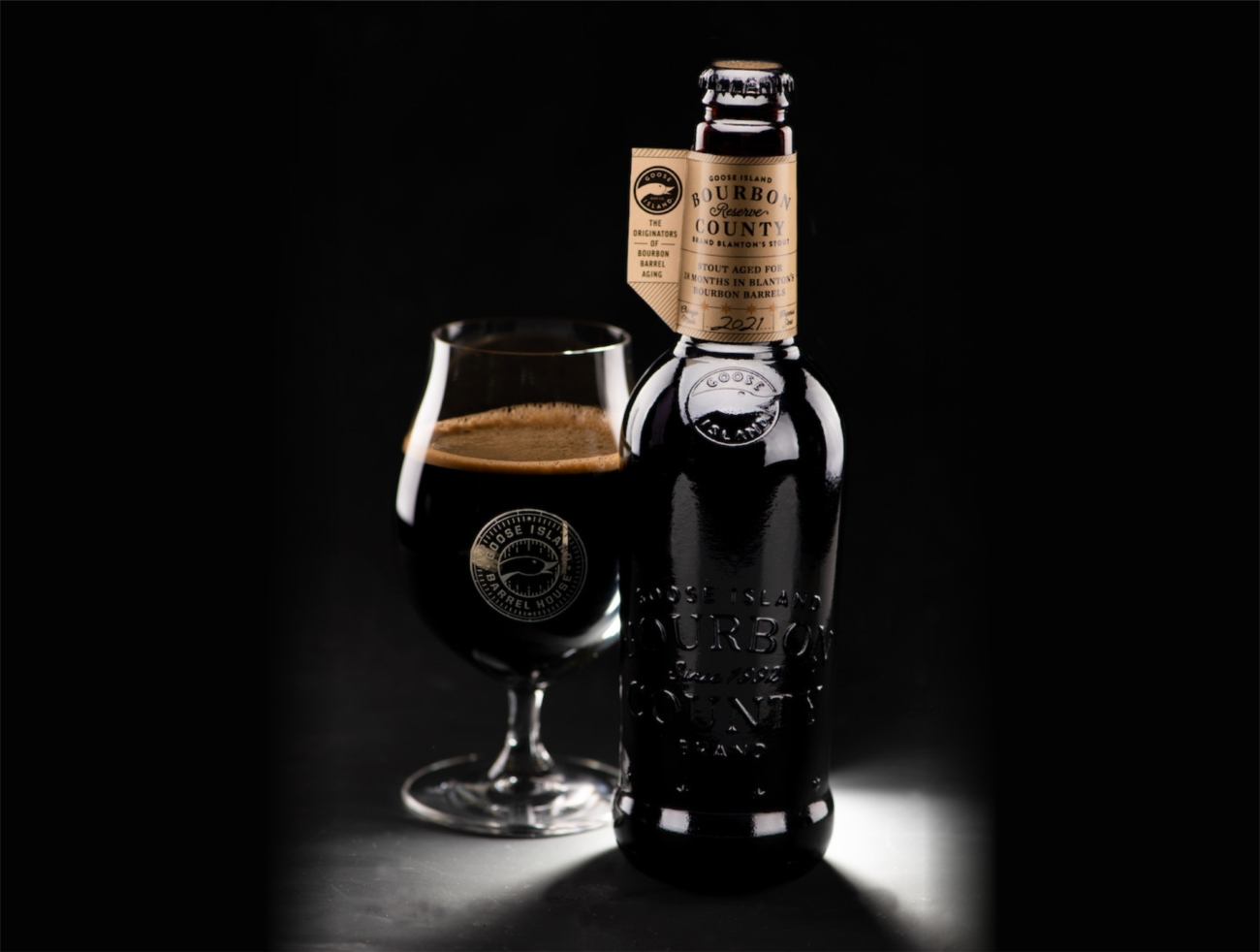 Each year, our friends at Goose Island offer an annual lineup of Bourbon County Stouts for a limited time. This year has a new addition with a combination of barrel-aged stouts and cola. These will not last so check your local retailers now!
Goose Island Bourbon County Stout
Our rich Imperial Stout is blended from a mix of bourbon barrels from distilleries such as Heaven Hill, Wild Turkey, and Buffalo Trace, each aged in freshly emptied bourbon barrels for 8-14 months. Expect flavors of chocolate and vanilla, oak, whiskey, and molasses, followed by caramel, berry fruit, and almond.
Goose Island Bourbon County Cherry Wood Stout
This year, we took wood complexities to another level by doing something we've never done before: we took fully-matured Bourbon County Stout and finished it with toasted fruitwood—specifically, honeycomb-shaped cherry wood chips. The versatility of the cherry wood and honeycomb shape allowed for maximum flavor extraction, revealing complex characteristics like red fruit, ripe cherry, and light toffee, which are not found in the original oak barrel itself. The result is an amazing elevation and a notable difference from our Original Bourbon County Stout.
Goose Island Bourbon County Reserve 150 Stout
Our Bourbon County Reserve 150 Stout is aged for one year in Old Forester's 150th Anniversary Bourbon Barrels. To celebrate the anniversary, Old Forester's hand-picked 150 barrels from resting places within the Old Forester barrelhouse, to create three unique batches honoring founder George Garvin Brown and his process of batching from three original distilleries. These hand-picked, limited-edition barrels—combined with our Imperial Stout—create a once-in-a-lifetime collaboration bourbon and beer fans alike will appreciate and cherish. Expect barrel-forward flavor with notes of chocolate, vanilla, and coconut, followed with molasses, almond, berry, and oak.
Goose Island Bourbon County Classic Cola Stout
Pushing the boundaries of barrel-aged stouts is in our DNA, and with that, we brought to life our first-ever cola-inspired variant. Brewers Paul Cade and Jason Krasowski bonded over their love for a classic cola while creating the Classic Cola Stout. Combining the refreshing nature of classic cola and picking up the flavor profile from a whisky cola, we added lime and orange juice and zest, plus coriander, cassia bark, nutmeg, brown sugar, and vanilla to bring out the complex characters of the classic drink. This is the ultimate twist on a whiskey cola and a must-try for Bourbon County Stout, cola or whiskey/cola lovers.
https://www.nat-dist.com/wp-content/uploads/2021/11/Untitled-2-scaled.jpg
1933
2560
Allyson Beaule
https://www.nat-dist.com/wp-content/uploads/2019/03/nationaldislogo.png
Allyson Beaule
2021-11-17 10:57:13
2021-11-17 10:57:13
Celebrate Black Friday with a Bourbon County Stout