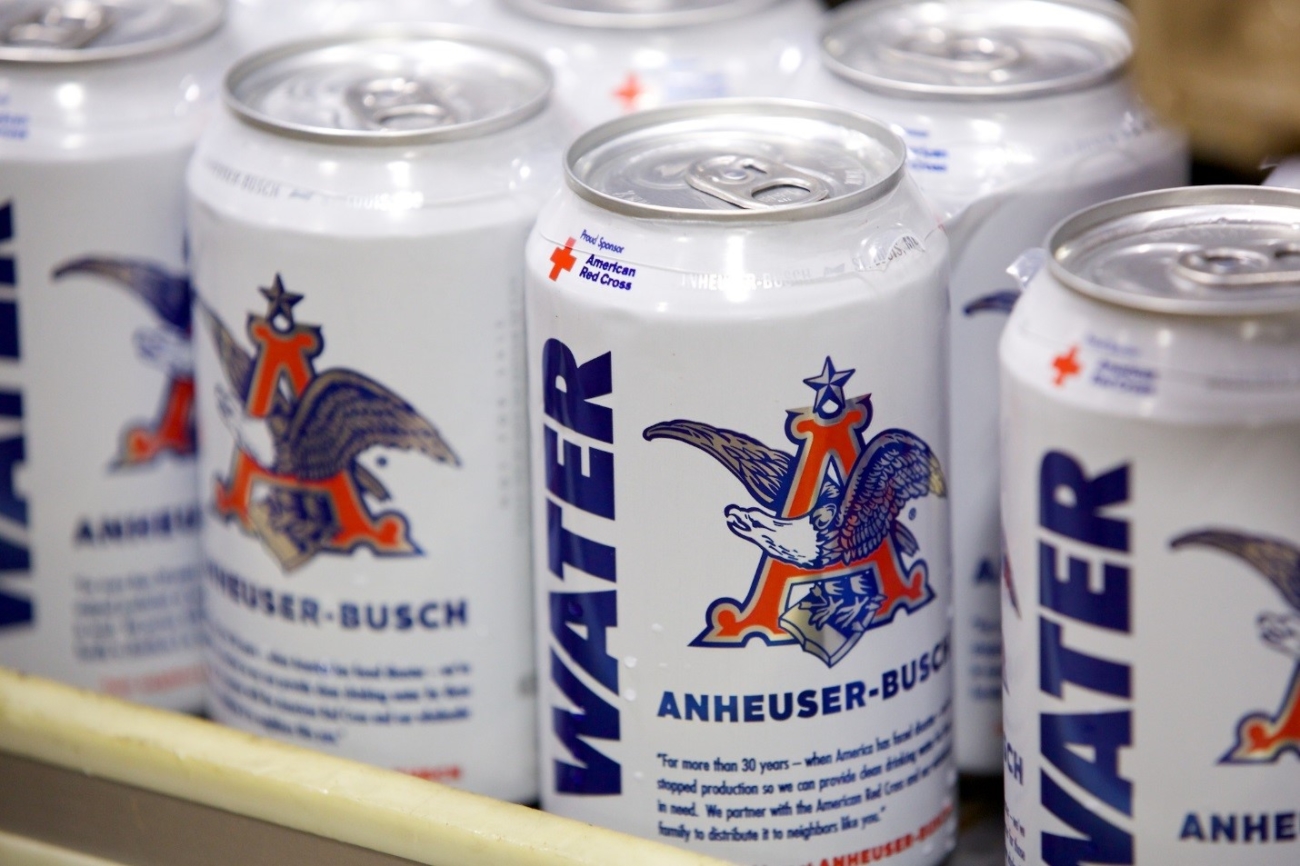 Here at NDI, we are proud to be part of a family that is always ready and willing to jump in when help is needed. Anheuser-Busch delivered more than One Million cans of emergency drinking water to support winter storm relief efforts in Texas.
At the request of the American Red Cross, Anheuser-Busch is delivering 22 truckloads – more than one million cans – of emergency drinking water to support local communities in Texas facing water shortages as a result of last week's severe winter storm and freezing conditions.

As employee safety is the foremost and primary concern, Anheuser-Busch is working closely with its local teams – including at its Houston brewery – to ensure colleagues and partners in the region are safe.

Fifteen truckloads of emergency drinking were delivered last week to Anheuser-Busch wholesaler partners, Ben E. Keith Company (Llano, TX and Dallas, TX), Brown Distributing (Austin, TX), L&F Distributors (Corpus Christi, TX), R&K Distributors (Nacogdoches, TX), Silver Eagle Distributors (Houston, TX) and Silver Eagle Beverages (San Antonio, TX) who have been working alongside the American Red Cross and other community organizations to distribute the resources to those in need.

This week, an additional seven truckloads – more than 350,000 cans – of emergency drinking water will be sent to L&F Distributors (Harlingen, TX), Silver Eagle Distributors (Houston, TX), and Stevenson Beer Distributing (Trinity, TX).

The clean, safe drinking water was produced at Anheuser-Busch's Fort Collins, CO and Cartersville, GA breweries which periodically pause beer production throughout the year to can emergency drinking water to help communities in times of disaster.

Anheuser-Busch has a longstanding tradition of providing support for disaster relief efforts in partnership with the American Red Cross, dating back to 1906. Since the inception of the emergency drinking water program in 1988, Anheuser-Busch and its wholesaler partners have provided more than 86 million cans of water to U.S. communities affected by natural disasters and other crises.
To read the full press release, check it out on Anheuser-Busch.com.
https://www.nat-dist.com/wp-content/uploads/2021/02/original.jpeg
953
1430
Allyson Beaule
https://www.nat-dist.com/wp-content/uploads/2019/03/nationaldislogo.png
Allyson Beaule
2021-02-22 10:47:38
2021-02-22 10:47:38
Anheuser-Busch Delivers Emergency Drinking Water to Support Winter Storm Relief Efforts in Texas