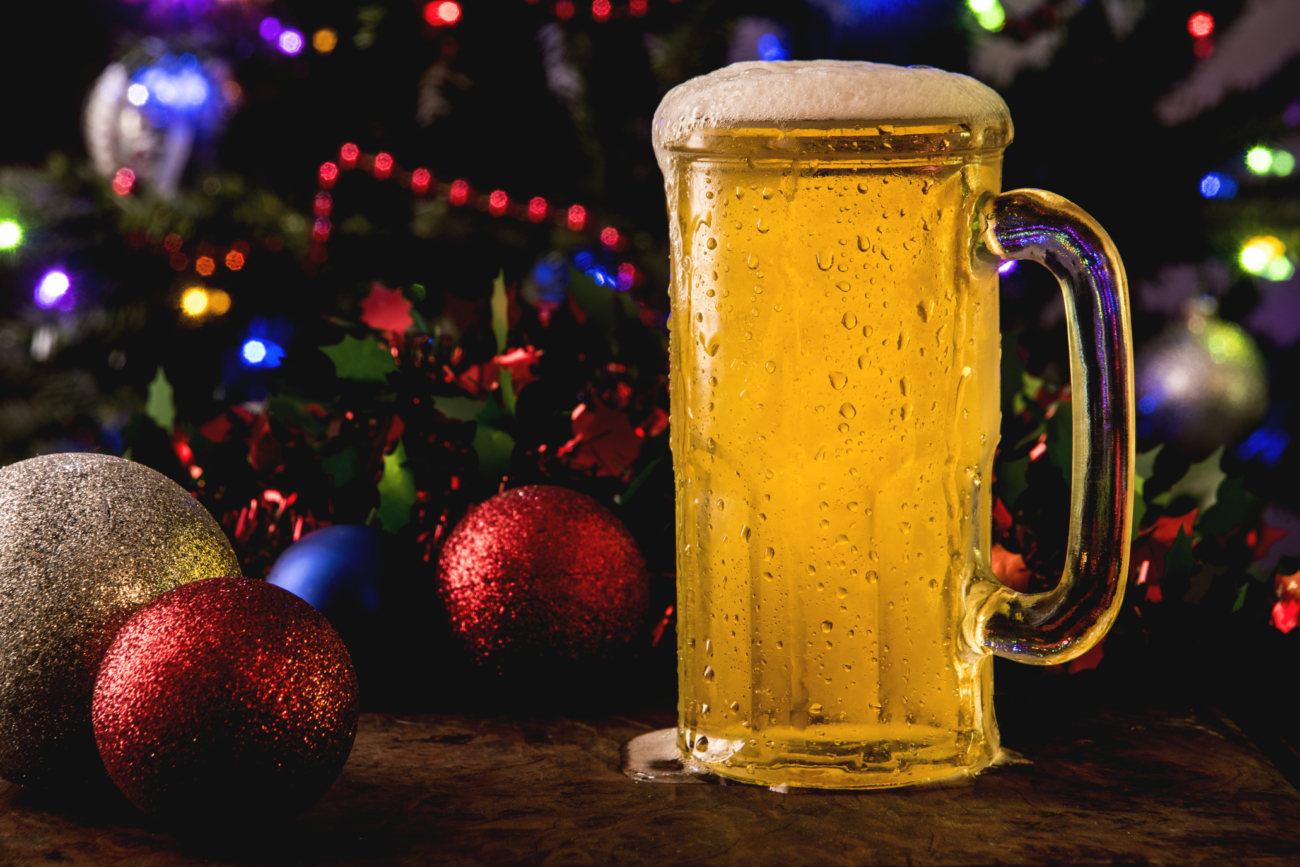 We think its safe to say that this year everyone is looking for something special to close out 2020. We have a list of some beers and non-alc beverages with think you will enjoy this season, as well as some limited seasonal brews! Supplies may be limited, please contact your sales rep for more information.
SEASONAL AND FEATURED HOLIDAY BEERS
Brewdog (New to National!)

Elvis Juice – Shine the spotlight on the newest non-alcoholic near beer. This US AF exclusive has all of the grapefruit treble notes of his stronger sibling, Elvis Juice. Followed by a chorus of orange and pine, loud citrus flavors groove on a solid malt base foundation, giving the hop aromas a stage to shine for an all-night show.

Hazy Jane – Hazy Jane is a Vermont style IPA, with low background bitterness, loaded with intense juicy fruit character. Pineapple, stone fruit, mango, light resin and hints of lime peel – this juicy IPA is full-bodied and smooth, enhancing the soft ripe fruit flavors.
Punk AF (alcohol free!) – Non-alcoholic near beer just got punked up. Say hello to the punkest non-alcoholic near beer in town. Juicy tropical fruits mixes it up with grassy and pine notes, all sitting on a solid malt bassline.
Hazy AF (alcohol free!) – Low alcohol just got juiced up. And Hazy AF lives up to the hype. All the attitude, all the flavor but none of the alcohol. Say hello to the juiciest alcohol free near beer in town. Tropical fruits and grassy notes mix it up. Oats and wheat unite for a smoother ride. Full flavor, low alcohol, all out New England.
Wake up AF (alcohol free!) – Hit the ground running with our full-flavored non-alcoholic near beer stout. Built with strong coffee for a dangerously robust, roasted profile. Brewed with milk sugar, oats, and chocolate wheat.

Canteen Strawberry Vodka Soda
The provision of choice for the new explorer. It's packable/portable refreshment that doesn't shirk on flavor. And it's crafted with real vodka, which means zero sugar and no carbs, for healthier enjoyment, and reliable re-supply for the spirit. Now available in strawberry!
Cutwater Mojito
Featuring notes of muddled mint, lime and cane sugar with award-winning white rum and soda water, this Cuban classic is a poolside legend.
Goose Island Christmas IPA
Christmas IPA is a malt forward IPA using 6 different hops throughout the process. Subtle stone fruit and wood notes balance with caramel malt on the palate dry-hopped with Meridian, Ahtanum, and Cashmere. It's got a bit of an old school feel on the malt side with caramel malt and a lovely red hue to go wit the classic kettle hop backbone. Nicely balanced and dry, this little number dons a big fruity aroma.

 

Harpoon Winter Warmer
Cinnamon and nutmeg in a beer. When we first introduced this beer, let's just say that people weren't exactly sure what to make of it. But after close to three decades of brewing this classic, there is no greater fervor for any of our seasonal beers than this one right here. Bring on the spice!
Paulaner Grapefruit Radler
Natural. Fruity. Not too sweet. 50% smooth and soft Munich Lager and 50% naturally cloudy grapefruit lemonade. A fruity-tart refreshment made with less sugar than common radlers
Breckenridge Christmas Ale
The chill of winter calls for a beer with extra flavor and strength, and this take on a classic strong ale does just that—it soothes the soul and warms the spirit. Flavors of caramel and chocolate are derived from an abundance of carefully roasted malts. Chinook and Mt. Hood hops contribute a spiciness, lending balance and a clean finish. Christmas Ale is a cozy holiday companion worthy of sharing.
https://www.nat-dist.com/wp-content/uploads/2020/12/Christmas-beer.jpg
1375
2061
Allyson Beaule
https://www.nat-dist.com/wp-content/uploads/2019/03/nationaldislogo.png
Allyson Beaule
2020-12-04 12:18:52
2020-12-04 12:18:52
'Tis the season for good beer and holiday specials