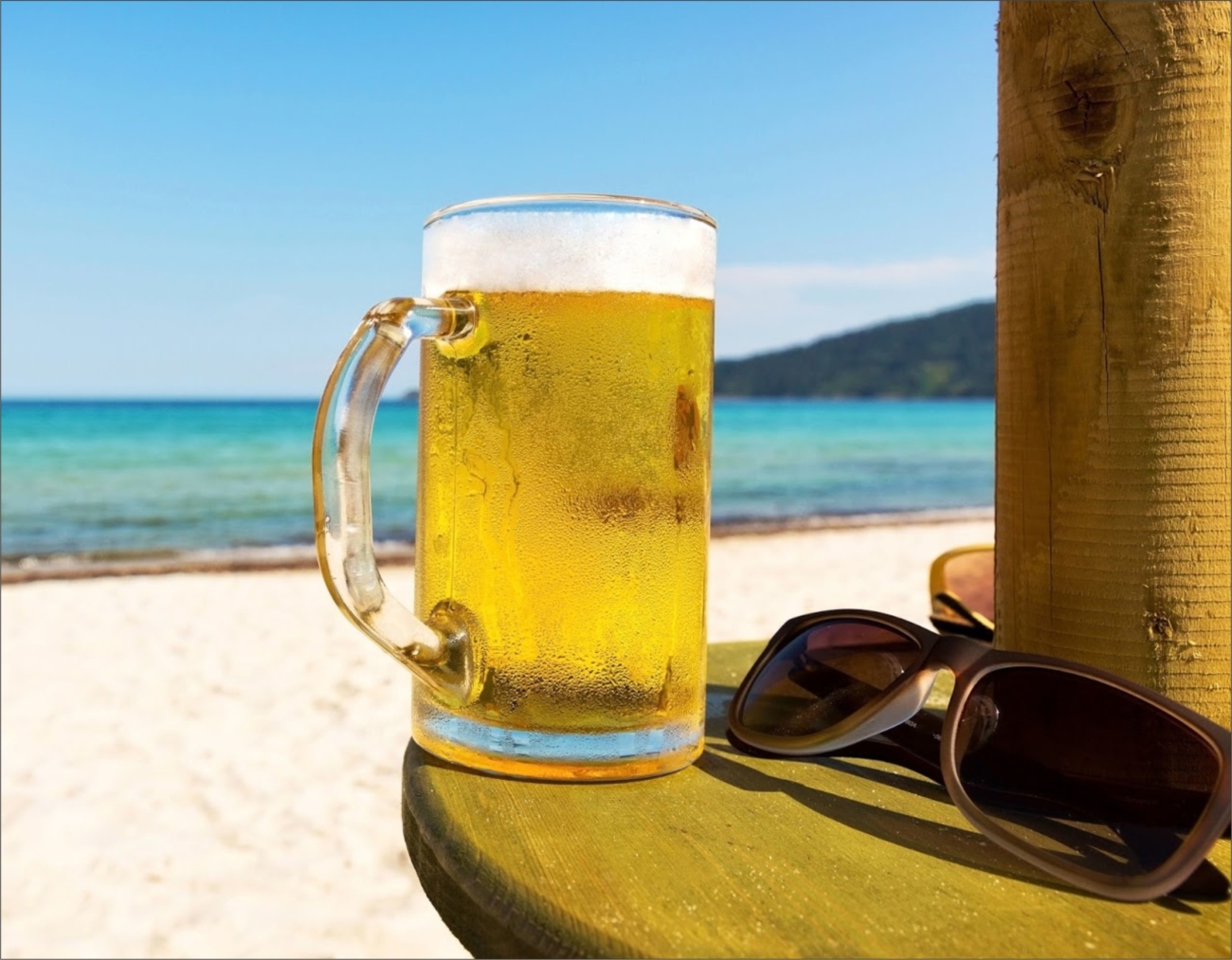 Now available, these great summer brews are here and perfect for enjoying a hot summer day. Supplies may be limited, please contact your sales rep for more information.
Pineapple Pomelo
A sweet tropical touch balanced by pink citrus notes, Pineapple Pomelo gives you a taste of the tropics with every sip
Ginger Lime
Providing the perfect blend of Moscow Mule-inspired spice and zest, Ginger Lime will keep you refreshed all year long
Ready to Drink vodka soda! Available in Black Cherry, Cucumber Mint, Grapefruit, Lime and Watermelon
CITIZEN SELTZERS (Coming in July!)
Apple All Day
A burst of refreshment from the first sip. A perfect combination of thirst quenching apple with a clean bubbly finish.
Lemon Spritz
The lemon peel complements the apple and adds a complexity and body to this light and refreshing seltzer.
Ginger Love
Fresh sparkling seltzer, with a refreshing snap of ginger balanced perfectly by the apple. A combination of pure refreshment.
Spiked Coconut
These tropical fruit flavors will whisk you off to your own private paradise. Where the ocean is turquoise and the sunset is a Caribbean dream. Every delicious sip comes with the sound of crashing waves and the melody of steel drums that'll make your tastebuds dance. And with zero sugar and only 80 calories, you can let your worries fade away like footprints in the sand.
Spiked Lemonde
We squeeze to please. So we used real lemon juice, fresh fruit flavors and a splash of sunshine to make these spiked summer sippers. They're perfectly tart, tangy and tasty. And with zero sugar and zero artificial sweeteners, you can let your worries fade away like a suntan in September.
Spiked Tea
Can the full flavor you crave come without the sugar you shun? Heck yeah, y'all. Our spiked teas are more sweet than a southern grandma. They have zero sugar and zero artificial sweeteners, and are crafted with real brewed tea for that home-feel flavor. It's like a big ol' glass of "goodness gracious."
Gin & Tonic
We've blended our London Dry Gin with house-made grapefruit and cucumber tonic for a modern twist on the beloved classic cocktail.
Tequila Soda
Tequila made from blue agave combines with soda water and a hint of lime for a refreshing cocktail that's ready-to-enjoy anywhere.
Vodka Mule
Natural ginger, a splash of bitters and hint of lime, makes for an unforgettable Moscow Mule. Enjoy it straight from our copper colored can.
Vodka Soda (Cucumber)
This cool, fresh, and effervescent twist on the classic features our award-winning Vodka and soda water with a delicate hint of cucumber.
Vodka Soda (Grapefruit)
This premium and refreshing cocktail features our award-winning Vodka and soda water with a subtle and satisfying hint of zesty grapefruit.
Vodka Soda (Lime)
Sparkling and tart, our award-winning Vodka combined with soda water and a hint of lime is a delicious cocktail that's simple and refreshing.
Vodka Spritz
We added our Vodka to soda water with notes of elderflower and lemon. This bright spritz is subtly sweet, offering a sip of summer, year-round.
Whiskey Mule
Our ginger beer, a hint of lime, and aromatic bitters mixed with our award-winning Bourbon offers a depth of flavor to redefine this classic.
Camp Wannamango
Making its triumphant return, this mango Pale Ale is packed with bright, tropical aromas from Simcoe and Sultana hops and fresh mango purée. Refreshingly fruity but pleasantly light with just the faintest hint of sweetness—a perfect pair for summer sun, all the way from Chatham to Lake Champlain.
Headwaters Kolsch
Light-gold in color, this beer stays true to the traditional style. German malts and Kolsch yeast provide delicate fruit aromas that give way to a
residual sweetness. The mouthfeel is crisp and smooth.
Kerplunk! Blueberry Sour
We kettle-soured this light ale to give a mild tartness that accentuates the wild Maine blueberry sweetness.
https://www.nat-dist.com/wp-content/uploads/2020/06/Summer-Beer-scaled.jpg
1994
2560
Allyson Beaule
https://www.nat-dist.com/wp-content/uploads/2019/03/nationaldislogo.png
Allyson Beaule
2020-06-23 10:34:09
2020-06-23 10:34:09
Summer is here! Check out our Seasonal Beer Selection