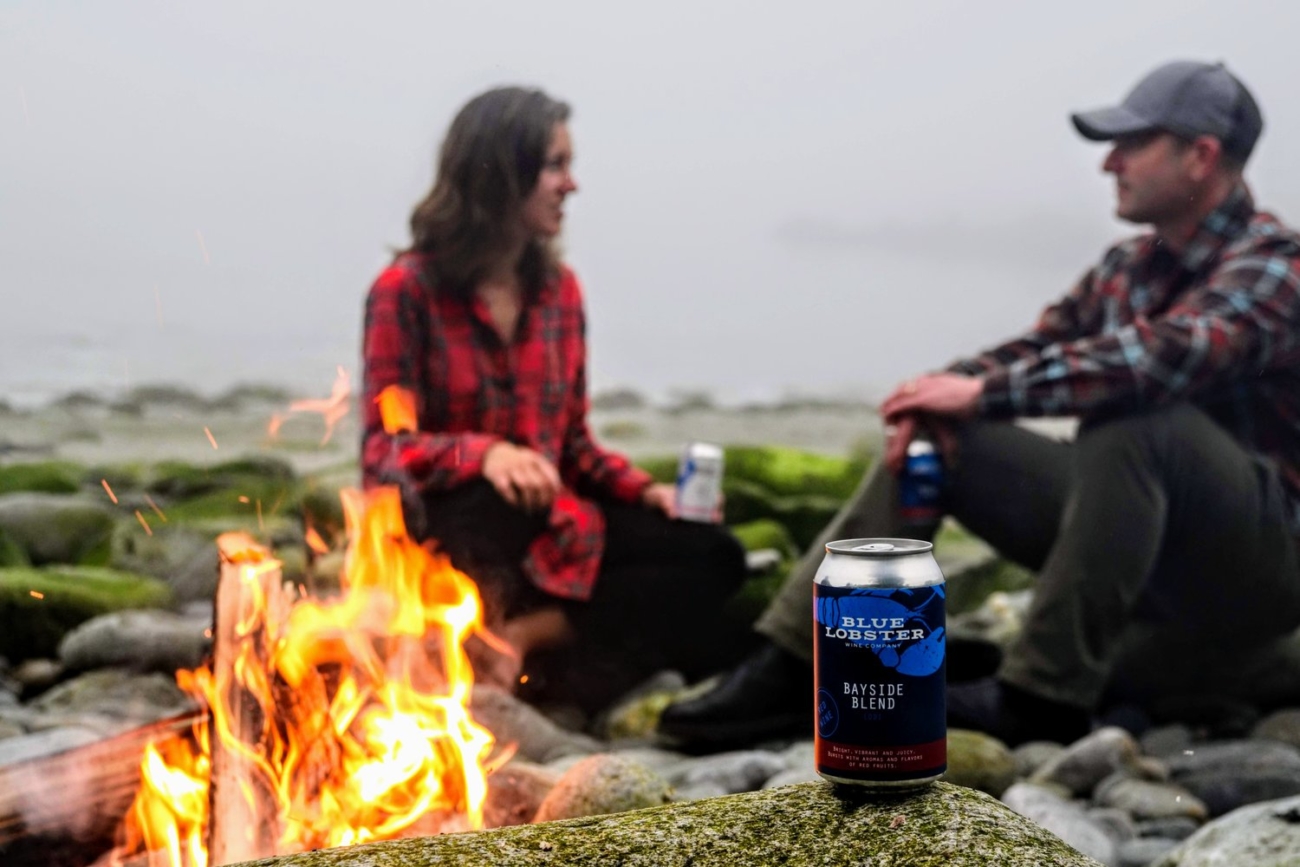 Canned wine is on the rise as as one of the fastest growing alternative wine packing. It is no wonder, considering how convenient it is for consumers. The aluminum cans make it easy to take wine outdoors or on the go without worrying about damaging glassware. National has a wide selection of brands already offering canned wine. Try them out today!
Blue Lobster Urban Winery
Blue Lobster Urban Winery is a small wine company dedicated to bringing great wines from exceptional vintners to you in convenient go-anywhere cans. They work with wineries, winemakers, vineyard managers, and wine brokers from around the world to gather a varied selection of great tasting wines. With an emphasis on small batch production and sustainable practices, they work to ensure that every wine that finds its way to their East Bayside facility in Portland, Maine has been meticulously crafted for your enjoyment.
We have Blue Lobster available in a variety of flavors and sized cans (Chardonnay, Rose, Bayside Red Blend, Blueberry Infusion, Moscato and Pinot Noir) this local wineray has a wide selection available for canned wines.
Underwood
From Union Wine Co. in Oregon, Underwood has a large selection of canned wines. National has 250ml cans for Pinot Gris, Pinot Noir and Rose. In the 375ml catergory we carry Pinot Gris, Bubbles, Pinot Noir, Riesling Radler, Rose Bubbles and Rose.
Amble and Chase
Amble and Chase believe in a premium wine that you can take anywhere. They are passionate about fine wine and believe it should be fun, delicious and enjoyed anytime, everywhere. Wines are  sustainably sourced from small producers in premium appellations to ensure the highest quality. National currently carries 250ml cans of Provence Rose.
Bonny Doon Vineyard
This wine began life as a batch of Vin Gris de Cigare, that is to say, fermented in stainless steel, and held on its lees post-ferment and subject to rigorous and systematic bâtonage (lees-stirring). The wine was carbonated just prior to canning to a refreshing degree of fizziness. We have available in 375ml cans La Bulle-Moose Fizzy Red, Rizze Rose and Fizzy White.
https://www.nat-dist.com/wp-content/uploads/2019/07/Canned-Wine.jpg
1000
1500
Allyson Beaule
https://www.nat-dist.com/wp-content/uploads/2019/03/nationaldislogo.png
Allyson Beaule
2019-07-16 11:23:45
2019-07-16 11:23:45
Canned Wine is the Perfect Way to Enjoy Summer on the Go